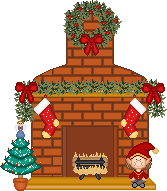 "Advent"

Advent means "The arrival of the Lord".
It is a period of four weeks just before Christmas.
Each Sunday a new candle is lit in a special Advent candlestick,
and when the fourth and last candle is lit,
Christmas is about to begin.

Christmas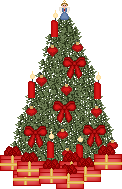 From the first Sunday in Advent a lot of preparations for Christmas
are being made, decorations comes up,
people bake, make candy, fixing the Christmas Ham



and the rest of the buffet that are going to be served.
A Christmas three is bought and decorated with candles,
stars and other things.


On Christmas Eve, some people still do an old tradition, "dipping in the pot",
where slices of bread are dipped into the broth from the boiled ham. The Ham is a must on most dinner tables,
along with, sausages, meatballs, herring, salads, eel and "lutfisk"
(boiled ling) witch is only served at Christmas,
it is served with mustard sauce, and potatoes. The dessert that is being served after all this food is boiled rice pudding with milk, sugar and cinnamon.



The dishes and traditions are different in different parts of Sweden.


On Christmas Eve father Christmas comes with gifts, he knocks on the door and steps in and asks if there are
"any nice children!"